SHIPPING and PAYMENTS
* Payments:
Only after all monies due are paid, will we be able to advise of actual delivery date.
Once payment has cleared we will contact you within 24 hours to advise you of the estimated delivery date.
When customers do payment option: "Direct Deposit" please be aware that stock will not be deducted from stock list until payment is fully made into Milano Republic account. If customers would like us to hold the stock for them we need phone call prior and bank slip must be emailed to: sales@milanorepublic.com.au
Coupon codes & Credits: Only 1 x Coupon Code or Credit can be used per purchase unless manager authorise it differently.


For information regarding BUY NOW, PAY LATER, click here
* Shipping:
Shipping Calculator

Shipping will automatically be calculated at checkout or when viewing your cart.
Shipping is based on your postcode and physical size of the items in your order.
We don't profit from shipping (many times we contribute into the shipping) or we simply pass on couriers charges to us.
Please check all your items carefully on delivery. Ones you signed the paperwork Milano Republic will not be responsible for any damages to the goods at all.
If goods are shipped overseas Milano Republic is not taking any responsibility for any damages at all.
What time will my delivery arrive?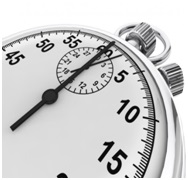 , our freight company as a leader in innovation in the express transport service market is now able to advise what time your 'On Board' consignment is due to arrive.
Package Deals
Some products have "package deals" options.
These are designed to save you money, as some items can be shipped with multiple items in the same box.
Therefore, please be sure to select the "package deals" where possible if you are ordering multiples of the same item, so as to minimise your shipping costs.
Here's an example to help explain: Our Cross Dining chairs can be purchased as single chair or sets of 2.
If you were to order 6 individual chairs, our shipping calculator would calculate shipping based on 6 individual boxes.
However, if you were to select 3 x 'set of 2' package deals, our shipping calculator would calculate shipping based on only 3 boxes, thus minimising your shipping cost for you automatically.
Free Shipping
We offer "Free Delivery" in Sydney, Melbourne, Canberra, Brisbane, Wollongong and Newcastle metropolitan areas providing your purchase is over $5000.
Our deliveries are 2-7 days after purchase, Monday to Friday between 8am to 5pm. Evening and weekend deliveries are done only by special arrangement and are not free.
At Milano Republic we can only offer free delivery if your purchase is over $5000.
Curb Side Delivery Only

At Milano republic we only offer "Curb Side Delivery", which means that our couriers will generally bring your purchased items to the ground floor entrance of your home or apartment building. No set up or removal of packaging is offered.
If customers would like us to carry goods inside the house or organise assembly this can be organised however it is customer responsibility for any damages caused inside the unit or house.
Milano Republic will not take any responsibility for any damages caused inside of unit or house.
Incorrect Delivery Address or Failure to Accept Goods
We are not responsible if you provide us with incorrect delivery address or fail to be there to accept the delivery as arranged, therefore re-delivery charges will apply.
We use contract couriers and they will impose these re-delivery charges on us. Therefore, we do apologise but have no choice but to pass these on to you.
Rescheduling or Change of Delivery Address
Please remember that we are just a phone call away or you can send us an email if you need to make changes to pre-arranged delivery time, day or location.
Pickups and Personal Shipping Arrangements
Customers are welcomed to pick up orders from our warehouse or arrange their own delivery at their own cost. Please contact us to arrange this, as at this time there is no option on our website to select pickup or otherwise.
Customers must let us know 1 x Day of Pick Up so warehouse can prepare it ahead for smooth pick up and check goods prior of pick up.
PICK UP TIMES ARE:
Monday - Friday: 11am - 4pm
* Returns:
It's customer's responsibility to check the goods prior of pick up or while they receive their delivery as couriers will not take any responsibility after they sign their delivery docket. Milano Republic will not take any responsibility for damages if goods goes into the storage.
At Milano republic we offer "No Fuss" Money back Guarantee
When you receive your goods and if for some reason you do not like them, we will accept them back and refund your money. Returns will be accepted within 7 days of delivery. However, some conditions do apply.
1. We would like to be notified of your intention immediately via email.
2. Returns can't be done for special orders which are not on website.
3. The goods returned under the 7 Day Money Back Guarantee, must not be soiled, worn or used or damaged after the delivery.
4. Returned goods must be in their original condition and packaged in their original packaging. Under warranty returned goods MUST HAVE original packaging as customer received it. Couriers will not pick up any goods without original packaging.
5. Cost of returning the goods to Milano Republic will be the buyer's responsibility. Delivery fees is clearly cost to us and Milano Republic is strictly NOT profiting on freight charges. We only pass the delivery charge onto customers.
6. Any delivery charges to you the buyer will not be reimbursed.
7. We do not accept exchanges based on colour preferences. Colours may vary slightly from photos taken because of photography or screen colours differences.
8. Milano Republic Pty Ltd reserves the right to change these conditions without notice.
9. Products are measured from our showroom but measurements can vary 1-2cm higher or lower. If you need exact measurements to fit under the table or to make sure products is not too low or too high before you purchase it please give us call. We are happy to measure it for you to make sure your product is perfect for your need.

10. To exchange goods because customer changed their mind there is handling fee of $40 for any goods if return/exchange has to be organised.
11. No refund for goods which has to be order in advance.
12. Colour of timber, leather and etc can vary from shipment to shipment. If customer would like exact colour what is on the website please let us know and we are more than happy to assist and organise it.
13. Orders made especially for customers can't be canceled unless our supplier is able to cancel it.
14. Milano Republic will occur handling fee charge of $25 which is buyer responsibility and will not be refunded.
Please remember that we will always try and assist in any way we can with any questions and concerns you might have.
* Guarantee:
Milano Republic offers one year (12 Months) warranty on its products. This warranty covers faulty materials and faulty workmanship. It does not cover misuse and abuse of the product.
It's customer responsibility to check the goods when they receive the delivery as Milano Republic will not take any responsibility for the goods later (for any damages or missing products) ones the invoice has been signed for by customer.
If customer has their goods in storage area, garage and etc then is customer's responsibility for any damages discovered on later stage.
We will replace goods that were damaged during delivery but it is the customer's responsibility to inspect the goods thoroughly and report such damage immediately at the time of delivery either by email or phone.
If an item you purchased is found to be faulty, we will provide a replacement or service and necessary support.
We reserve the option of repairing or replacing any part(s) found to be defective in workmanship for up to a year. Customer should give us reasonable time to inspect and rectify any faults and we will attempt to inspect and rectify faults in quickest possible time.
* Refunds:
When you return faulty goods or goods returned under "7-Day Money Back Guarantee" the goods will be inspected for damage before we can process your refund. Please allow us reasonable time to receive the return, inspect it and process your refund. And remember that we are always ready to help so phone or email or even visit us. All the refunds must be notified via email.
If customer does assembly and damaged the stock by not proper handling of goods or damage it but screwing screws to hard it's their responsibility. Milano Republic is not taking responsibility for it. If customer would like us to do assembly we are more than happy to do so for little extra cost.
Special order are not refundable as well as deposits for order is not refundable.
OVERSEAS (non-Australian) PURCHASES;
Please take note that we can not offer any guarantees outside of Australia and above conditions do not apply.
The captcha you entered is incorrect. Please try again.